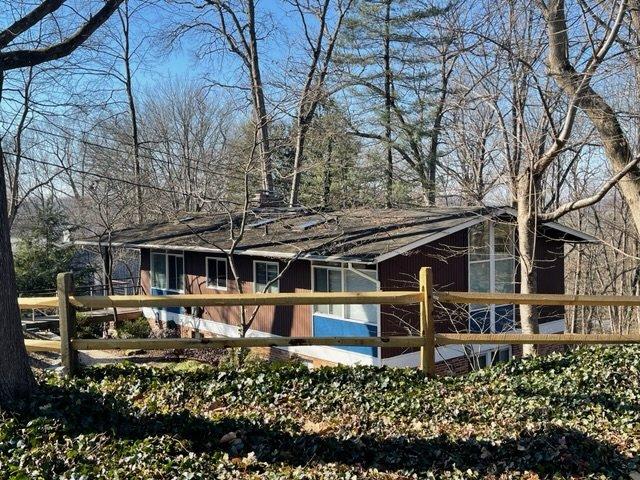 Potomac Overlook, the mid-century modern community in Bethesda overlooking the Potomac River, is seeking to become Montgomery County's first modernist subdivision designated as a historic district in the Master Plan for Historic Preservation. The Montgomery County Council will hold a public hearing on the effort on March 1 at 1:30 pm.
The neighborhood of 19 homes perched over Macarthur Boulevard was built between 1956 and 1959. Edward Bennett, John Matthews, and Lloyd Potter were the developers. The architecture firm Keyes, Lethbridge, and Condon (KLC), well known for the design of nearby Carderock Springs, designed the neighborhood.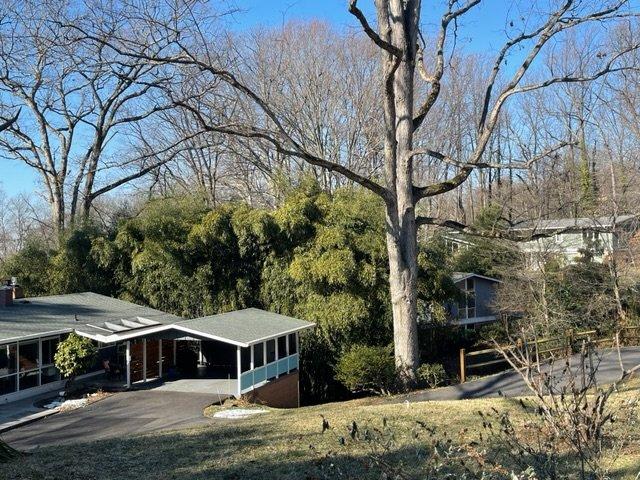 "Bennett and KLC espoused the aesthetic design, functional advantages, and untapped commercial potential for modern architecture in tract housing," the Planning Board says in its draft plan. "The contemporary-styled dwellings are recognized as outstanding examples of situated modernism. The American Institute of Architects (AIA) and the National Association of Home Builders (NAHB) awarded them the 'excellence of their cooperative efforts to create better homes and communities for Americans' award in 1961."


Next Steps in the Potomac Overlook Designation
The County Council's March 1 public hearing will be followed by a series of work sessions at the Planning, Housing, and Economic Development Committee and the full Council. The Council will then vote on a resolution approving the final amendment to the Master Plan for Historic Preservation. The last step would be the adoption of the final plan by the Maryland-National Capital Park and Planning Commission.


The designation was studied by Montgomery Planning's Historic Preservation Office and approved by the Historic Preservation Commission in June 2021. On November 18, 2021, the Planning Board unanimously agreed with the recommendation, listed the district in the Locational Atlas and Index of Historic Sites in Montgomery County, and recommended designation in the Master Plan for Historic Preservation.