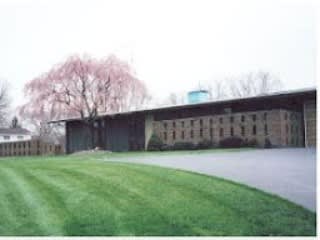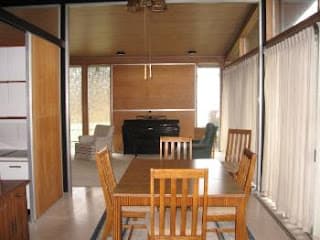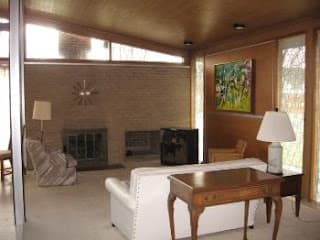 While D.C. architect Charles Goodman designed more than 1,000 homes in our area, his modern home designs also dot other cities across the country. These include the Alcoa Care-Free Home, which Goodman designed in 1957 based on feedback from the 1956 Women's Congress on Housing. With Alcoa backing the project (Reynolds sponsored River Park in D.C.), Goodman used aluminum in various areas of the house, including the roof, exterior wall panels and framing for sliding glass doors. Forty of the homes were eventually built in 15 states.
Are you interested? I found one for sale in , for $199,000. See the pictures above. Here's the listing if you are looking for Goodman architecture priced below his homes in this area. Maybe I'll buy it and start Modern Toledo.
If you don't plan on moving, you can read about a couple that lives in one of the homes in Grand Rapids, Mich.