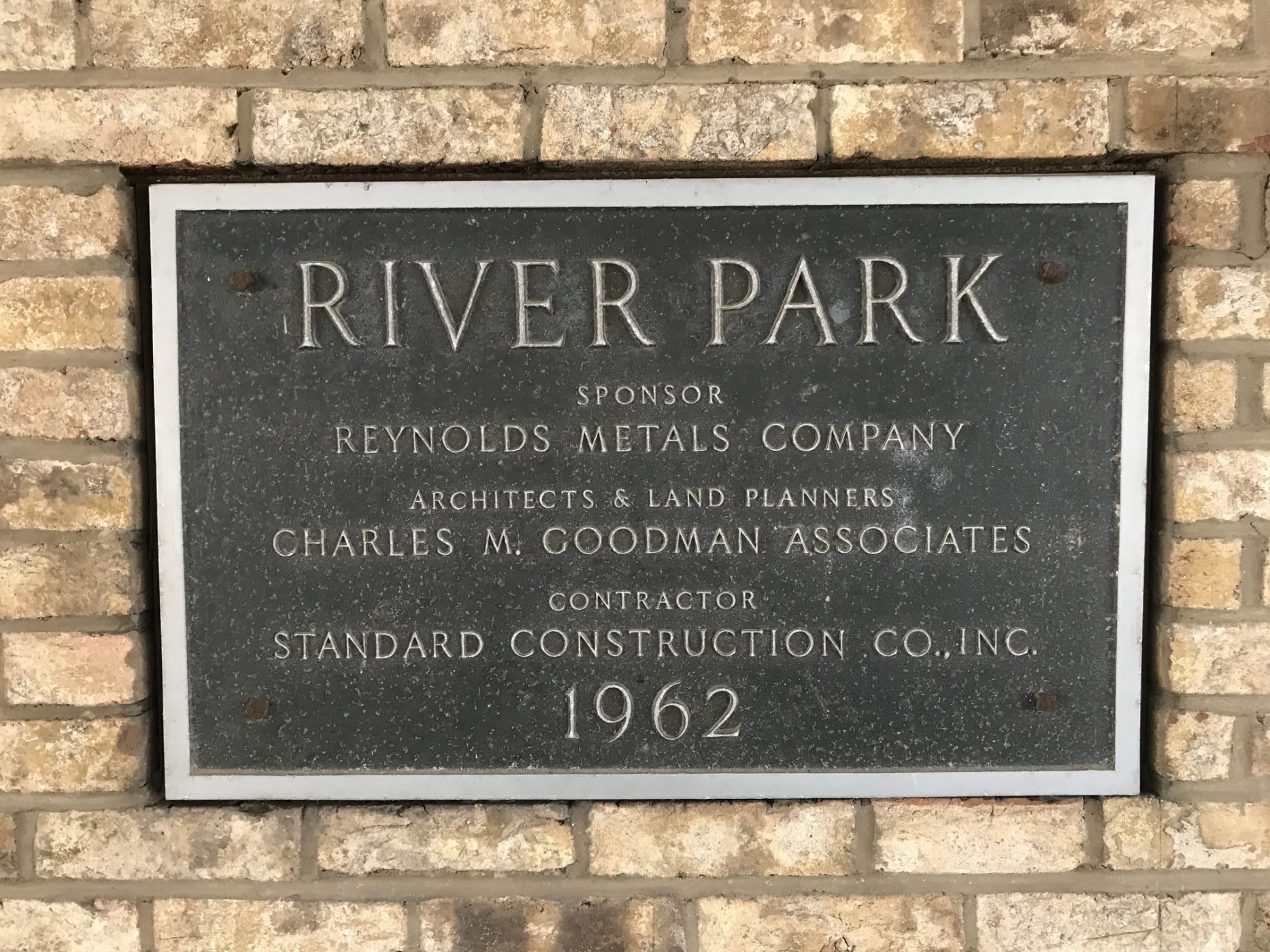 There are currently three Charles Goodman-designed townhomes for sale in River Park. All three units have been listed for more than a month and look like they need work.
History of Goodman Townhomes at River Park
Opened in 1962, River Park is a mid-century modern cooperative housing project of Charles Goodman townhomes and an apartment block built by the Reynolds Aluminum Corporation. It was developed as a way to showcase aluminum as a building material.
The complex was built as part of Southwest Washington's urban renewal efforts in the late 1950s and early 1960s. The community was designed by architect Goodman and landscape architect Eric Paepcke, who also did work in Hollin Hills in Virginia with Goodman.
River Park Highlighted
River Park has been highlighted by the likes of The Washington Post, which in addition to calling it "unmistakable," wrote that "to live under a barrel roof in Southwest is to live in a building of some historical import."
The New York Times featured the River Park shortly after it was built on the front page of the newspaper, calling the community a "fresh design outlook."